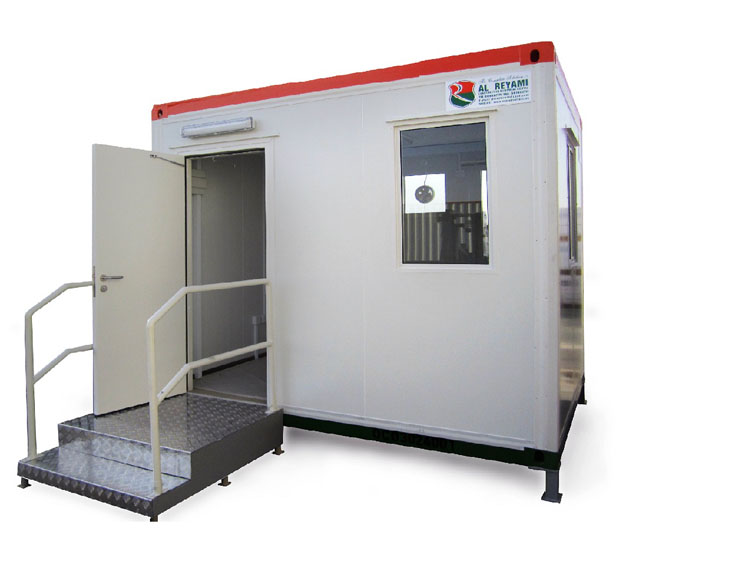 Security Cabins
RTS Construction Equipment Rental LLC has a competitive presence in the industrial scenario of the UAE & GCC countries and in the emerging markets of Africa and South Asia. RTS Rental offers Hire, Rental of Security Cabins in the United Arab Emirates as per your requirement. In order to protect our customers from the harsh climate of the country, we manufacture our rental security cabins using high-quality products. Generally, security cabins serve as checkpoints at the entrances to secure facilities. Our security cabins come in a variety of types. We offer fire-rated security cabins. There is also a toilet in security cabins.
We provide rental security cabins in Dubai, rental security cabins in Abu Dhabi, rental security cabins in Sharjah, rental security cabins in Ajman, rental security cabins in RAK, rental security cabins in Fujairah, rental security cabins Al Ain, rental security cabins in UAQ and GCC area. It is extremely easy to install a portable cabin for hire no matter what size you select. In the scheduled time you will get your Security cabin installed.
For all kinds of rental Security Cabin requirements, you can ping RTS construction equipment rental at any time. We are ready to provide our best quality portable security cabin for rent service at your disposal.