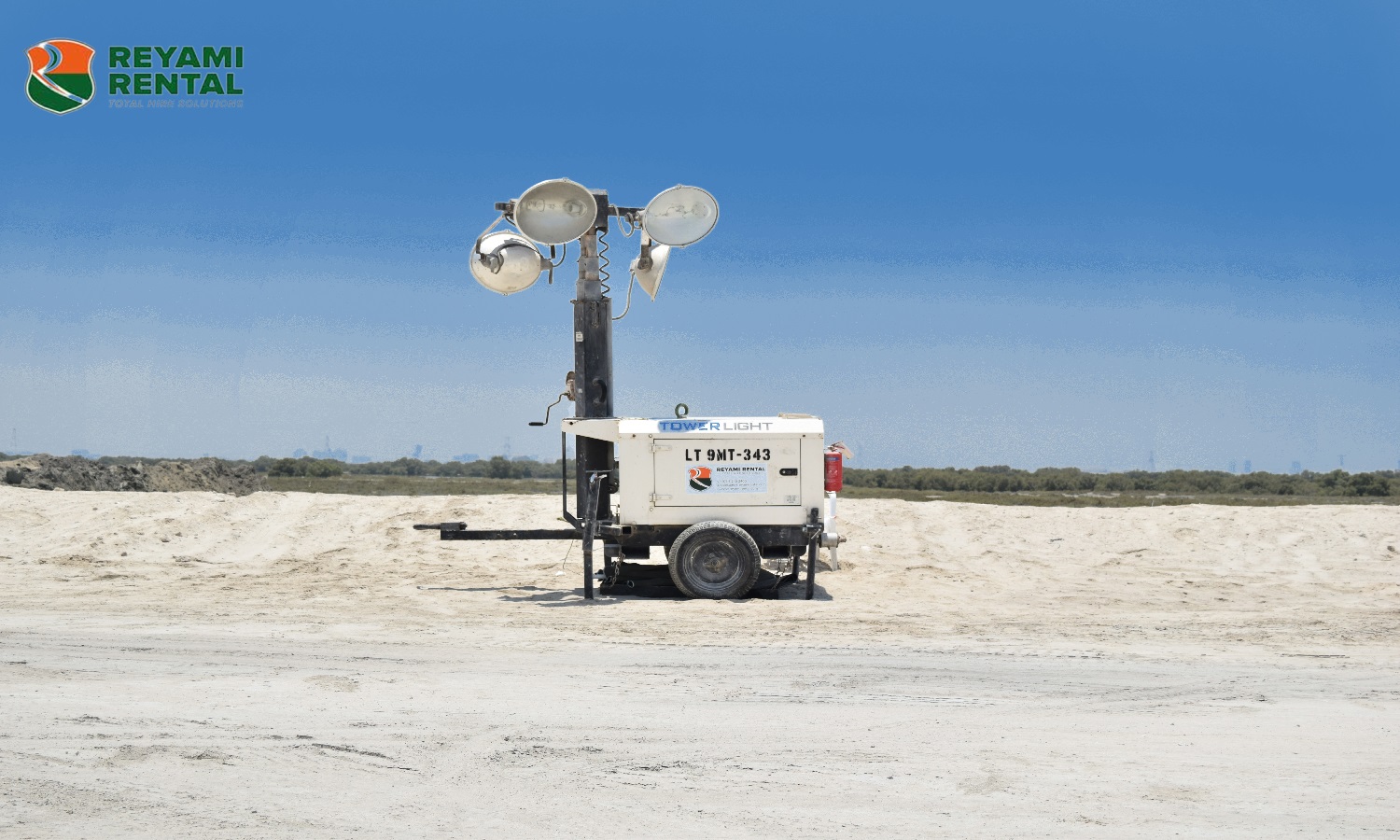 Led Lighting Towers
Rent LED Mobile Lighting Towers at your site to improve the efficiency of your workforce!
RTS construction equipment rental offers a portable LED lighting tower for every need all over in UAE. With our LED Lighting Tower Rental services in UAE, we serve a wide range of industries. Our LED portable Light Towers are built with modern technology that can assure you maximum durability and reliability during your occasions like special events, construction worksite, oil, and gas works. Portable LED Diesel Light Towers for rent feature a robust design and are compact in size, making it easier to move from one location to another.
Our rental LED Lighting Towers in UAE are suitable for tough environments. They are low-noise designs, which makes them suitable for the construction industry. Featuring a 360-degree rotation, it is easy to change the light direction of the lighting tower. Hire of Lighting Towers from RTS construction equipment rental in UAE features different intensities, dimensions, and weights. Following are some of the features of our rental Air Compressors:
Capacity ranges from small to large
High level of safety and reliability
Easily accessible
A small footprint requires very little space
Easy to install and maintain.
Some night work will put forward its own unique set of challenges, and one of the most important is the need for adequate lighting in order to work safely and effectively. With our portable LED lighting towers, you will surely be able to work smoothly in a safe environment. RTS&nbsps equipment rental service is available at any corner of the UAE. Contact Us for more details and inquiries.