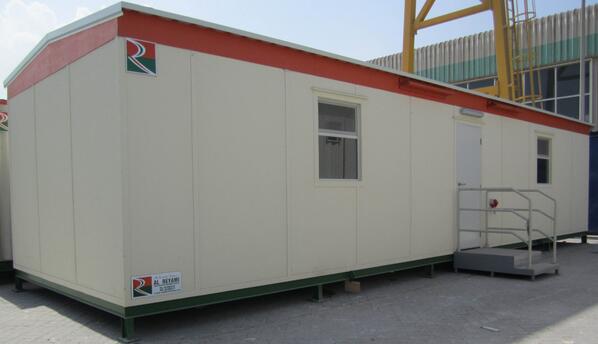 Portable Office Cabin
If you are looking for a solution for the requirement of changing your business site where you always struggle to set your office according to the available space and budget, we are here to ease your way.
RTS construction equipment rental provides high-quality prefabricated portable office cabins in UAE. Finding a suitable space for office setup is a tedious challenge always. In this scenario, prefabricated portacabin office/containers are the final answer for all similar issues.
If you consider setting up a permanent office for each project or event, that would be spending money unnecessarily. Why should we spend a large part of our budget on a temporary setup??? Instead, you can rent prefabricated portable office cabins from RTS construction equipment rental with fire-rated technology in UAE. We offer the best quality rental portacabin offices in UAE with many years of experience in the industry. Our packages for rental portacabin offices are budget-friendly and customer-centric. Portacabin offices are one of the highly demanded rental facilities nowadays as the time and space of a project are two crucial factors in every work. Portacabin offices are easy to install and move as per our situation. In UAE, we give multiple options for our customers to select various types of rental portacabin offices as per their requirements and budget. We provide portacabins that will seamlessly fit into your construction site or residence area. YES! RTS construction equipment rentals will be the best option for you to approach if you really want to get a portable office for rent in UAE.
RTS Construction Equipment Rental LLC has a wide array of office cabins for rent for different zone use. These office cabins conform to Fire Rated standards set by Civil Defence. The cabins can be customized according to your specification by the professionally trained team. Ideal for multiple uses from offices to accommodation, you can hire office cabins in UAE, QATAR, OMAN & SAUDI ARABIA that meet the safety needs to create alluring site offices. Featuring different dimensions with various facilities, rent an office cabin with an open plan and spacious rooms. The professional team can help you execute different types of event services in these event office cabins. Make use of RTS Rental's event facility of Portable cabin rental in UAE, QATAR, OMAN & SAUDI ARABIA to meet your business needs.