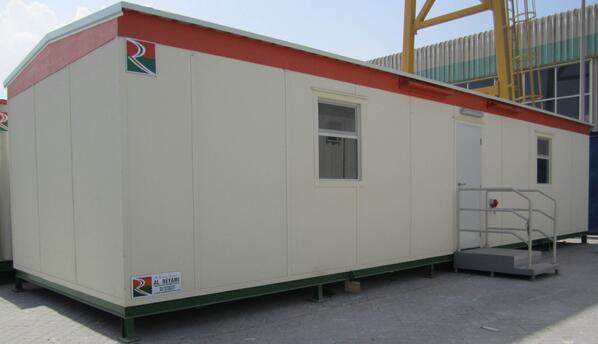 Portable Labour Camp
Reyami Rental Construction equipment supplier&nbsps portable labor camps are very economical and are commonly used in construction sites, oil sites, and other site offices as workers accommodation, employee accommodation with canteen, laundry room facilities, etc.
RTS is a leading labor camp supplier in the UAE and provides labor camps designed specifically to the client's needs with the best quality and more facilities. Our portable labor camps in UAE are very affordable and well-built units for the labor camp. We know about the requirement of each industry and build as per our customer's requirements.
Our prefabricated labor camps are designed & manufactured with steel structure frames & sandwich panels assembled with doors and windows with enough ventilation and air conditioning
Portable Rental Labour Camps are the work areas with different building needs like kitchens to dormitories. Generally, these camps are installed in remote areas. RTS&nbsps Portable labor camp container structures are ideal for this type of employees Accommodation Camp container. Because these camps are not permanent, even though they are used for a long time, they are not permanent. Container Labour Camps provide convenience in every aspect. From the point of construction time, project budget, ecologically, ease of manufacture, and installation, these camps are very useful.
In these camps, mostly container and prefab buildings are used. These buildings are produced in the factory environment, not the construction site. They are produced as disassembled and after they are delivered as modules, their installation is made by manufacturer company teams.