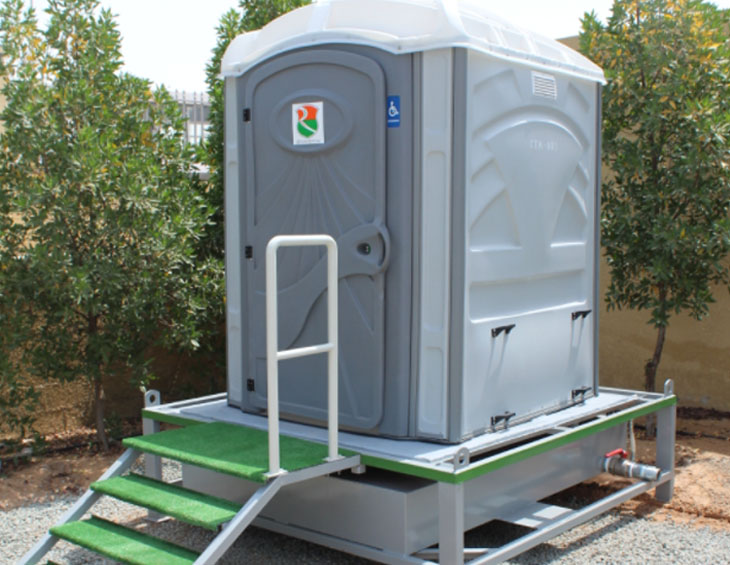 Portaloo For Rent
Portaloo is a portable single cabin unit that includes a toilet that can be easily moved wherever you want to. Our quality Portaloo provides you with the easiest solution for temporary toilets and permanent quality durable additions to your building or work site. It does not require any additional pre-existing services. Portaloo for rent in UAE can help you with natural light, good ventilation, and enough standing area floor.
Portaloo does not require any pre-existing services to be provided on-site, such as sewerage disposal, as they are completely self-contained. They can however be connected to existing utilities if required. Portaloo hiring makes you They can be used at a variety of sites from construction to events. Portaloo range can facilitate you with more convenient amenities for staff, your guests, clients, and visitors at the time of the event, work, and maintenance period. These easily movable portable toilets are very useful in all aspects such as quality, space, and time.
If you ever need a mobile toilet for hire, Our Portable Toilet Rental UAE will be the best option for you to meet your requirement. RTS Construction Equipment Rental LLC offers Rental of Portable Toilets with sewage removal in Dubai, UAE.