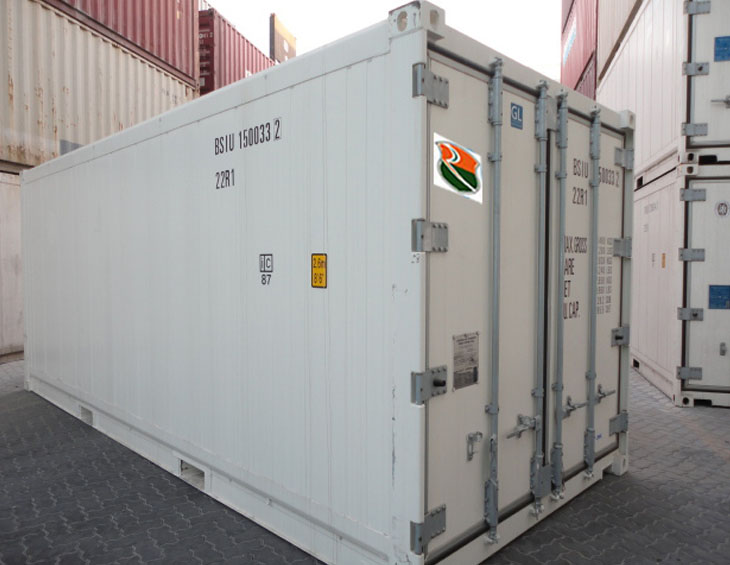 Reefer Containers
Reefer container means big containers that are set up with refrigeration which are used to transport temperature-controlled goods and materials such as fruits, fish, meat, vegetables, milk, flowers, pharmaceuticals. Usually, these kinds of goods cargos have to cross oceans to reach their destination. RTS construction equipment rental offers the best reefer containers in UAE for rent. Our reefer containers for rent in UAE are well manufactured to meet all your requirements and conditions according to the international trade of goods transport guidelines. Reefer containers allow you to keep the required temperature inside the cargo. Buying reefer containers for your project may not be a good idea for you so that you can approach the best rental reefer container, providers. There you can meet us with 100% trust and confidence as we are the best equipment rental service company in UAE.
What are the benefits of renting our refrigerated containers?
It works as a safeguard for temperature-sensitive goods
You have so many options to choose containers to in different sizes and dimensions as per your requirement
Strong and adaptive for harsh and unstable conditions
Advanced technology gives long life to goods which may easily ripen or fragile
You can keep different sections inside the reefer container
If you are in need of the best reefer containers for rent in the UAE, you are at the right place now. Contact us immediately and get the best solution for you. We also take many other operational and logistics requirements and remove your headache!