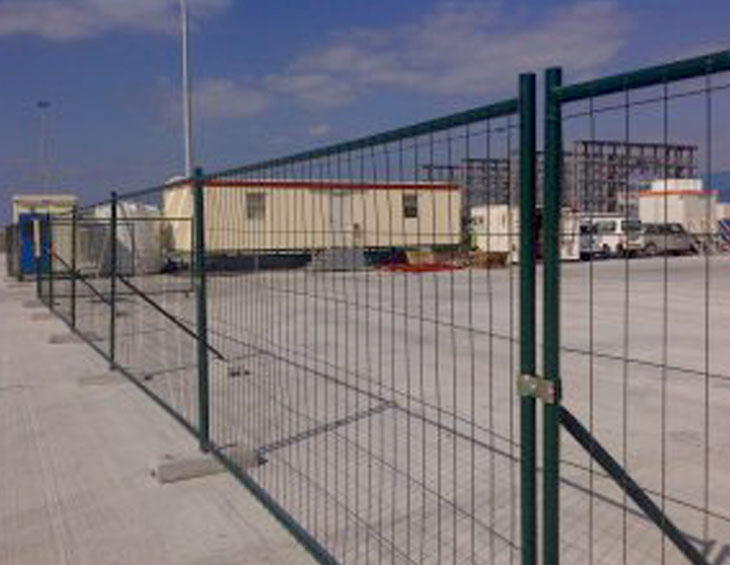 Mesh Fence
Mesh Fencing for rent in UAE is temporary wide mesh panels that are an ideal solution when temporary fencing is needed for site security and to reduce theft and vandalism from the renowned RTS Construction Equipment Rental Company in UAE. This strong close mesh fencing for rent provides a secure barrier due to the rubber feet and stabilizers. As a precaution against site hazards, fencing has become a necessity of Health and Safety for the public and your workers or guests.
Welded mesh fence crafted by highly skilled engineers is widely used in construction and buildings. RTS Construction Equipment Rental LLC offers mesh fence rental in the UAE is corrosion resistant and mainly used as fencing panels. It makes sure your property is as safe as possible, thanks to strong welded joints and a uniform spacing between the wires. A GI welded mesh fence rental is an ideal solution for barricading large areas quickly. The GI Welded mesh fence offers added stability and durability and can be anchored easily to structural post angles and posts. It is available for a wide range of applications.
For purposes of safety and security for the individuals on either side of a perimeter, temporary fencing is used to create a temporary, usually movable, perimeter around the site. In addition to construction sites, demolition sites, outdoor events, and security-sensitive types of events, temporary fencing is often used. Hire Mesh fence from RTS Rental and save time and money.