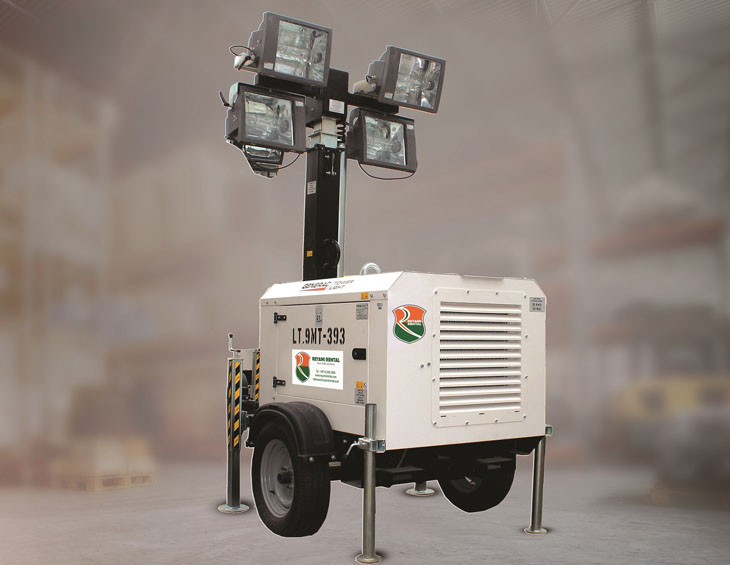 Lighting Towers
Rent Lighting Towers at your site to improve the efficiency of your workforce!
Are you looking for lighting towers for rent in UAE? For all your construction and engineering projects and other needs, you will need a reliable lighting solution that can offer you the best lights to get clear visibility around your work site. RTS rental equipment in UAE is the best choice for you. We provide different types of tower lights for rental in Dubai that can meet your visibility requirements. All our lighting products are well manufactured and truly tested to ascertain their quality and safety. They are very easy to set up and you don&nbspt need professional manpower to operate them.
RTS offers a wide range of lighting towers for rental at affordable prices to carry out operations efficiently for various applications, from construction sites to industrial work without any hassle. These lighting towers | tower lights are produced by leading manufacturers to meet industry-specific requirements. They are low-noise designs, which makes them suitable for the construction industry. Featuring a 360-degree rotation, it is easy to change the light direction of the lighting tower.
Also, our lighting tower for rent is equipped with a metal halide to give maximum light to a wide area. If you are searching for rental lighting towers in Dubai, and all over UAE, RTS is ready to offer you the best lighting tower equipment for rent. Get in touch with our team today and book your equipment.