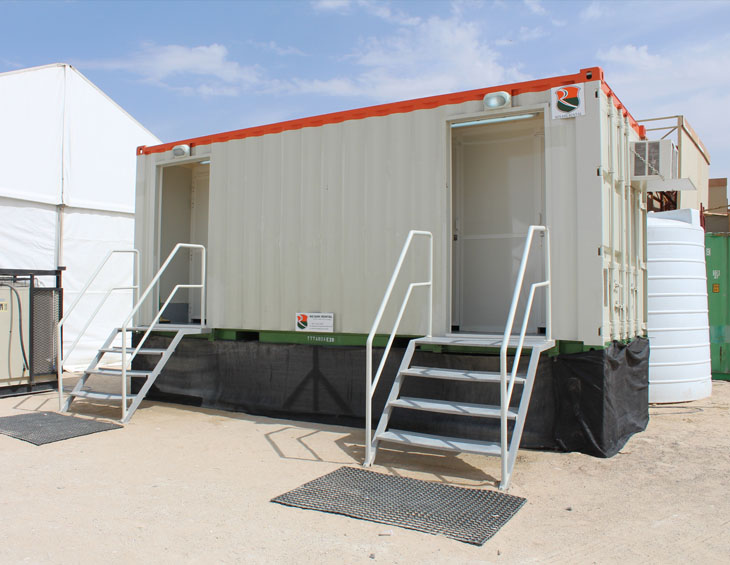 Ablution Cabin And Container
RTS Construction Equipment Rental LLC offers Ablution containers rental in UAE & OMAN complies with all types of safety regulations and is Fire Rated in accordance with Civil Defense standard. Whether it's a short term or long term requirement, hire ablution containers that are durably constructed and designed to meet all weather conditions. These portable ablution containers are of high-quality standard, providing you with a variety of options to suit your requirements.
RTS Rental's dedicated rental installation team installs ablution containers and have them operation in less time. Hire ablution containers in UAE & OMAN to fulfill your business purpose!